3 Piece Beeswax Wrap Kitchen Set
Edit
The three piece kitchen set has three variations of sizes to wrap a variety of ingredients in your kitchen. Fresh food every time.
100% Natural, organic, and compostable replacement for cling film.
Keep food fresh, cover bowls, wraps food, and stores leftovers. Warm wraps with hands to soften and seal.
Easy to clean, simply was in cold water and hang to dry.
Keep for a lifetime, refresher Pack available.
More Information
Price

£17.00

Colour
Assorted Colours
Size
3 Piece
Specifications
Code: SMID89
Contents: 1 x 40 x 40cm Droplet , 2 x 30 x 30cm Honeycomb
Material: Cotton & Beeswax
Weight: 85g
FREE UK MAINLAND DELIVERY ON ORDERS OVER £20*
DPD UK Mainland: £5.00
DPD NI, Highlands, Isle of Man & Channel Isles:
£8.00 for orders under £50
£5.00 for orders over £50
*T&Cs apply. Click here for more information
You may also like.
Have a look at some of our other products. That can be used time and time and time again.
Addtional Rich Content Title Goes Here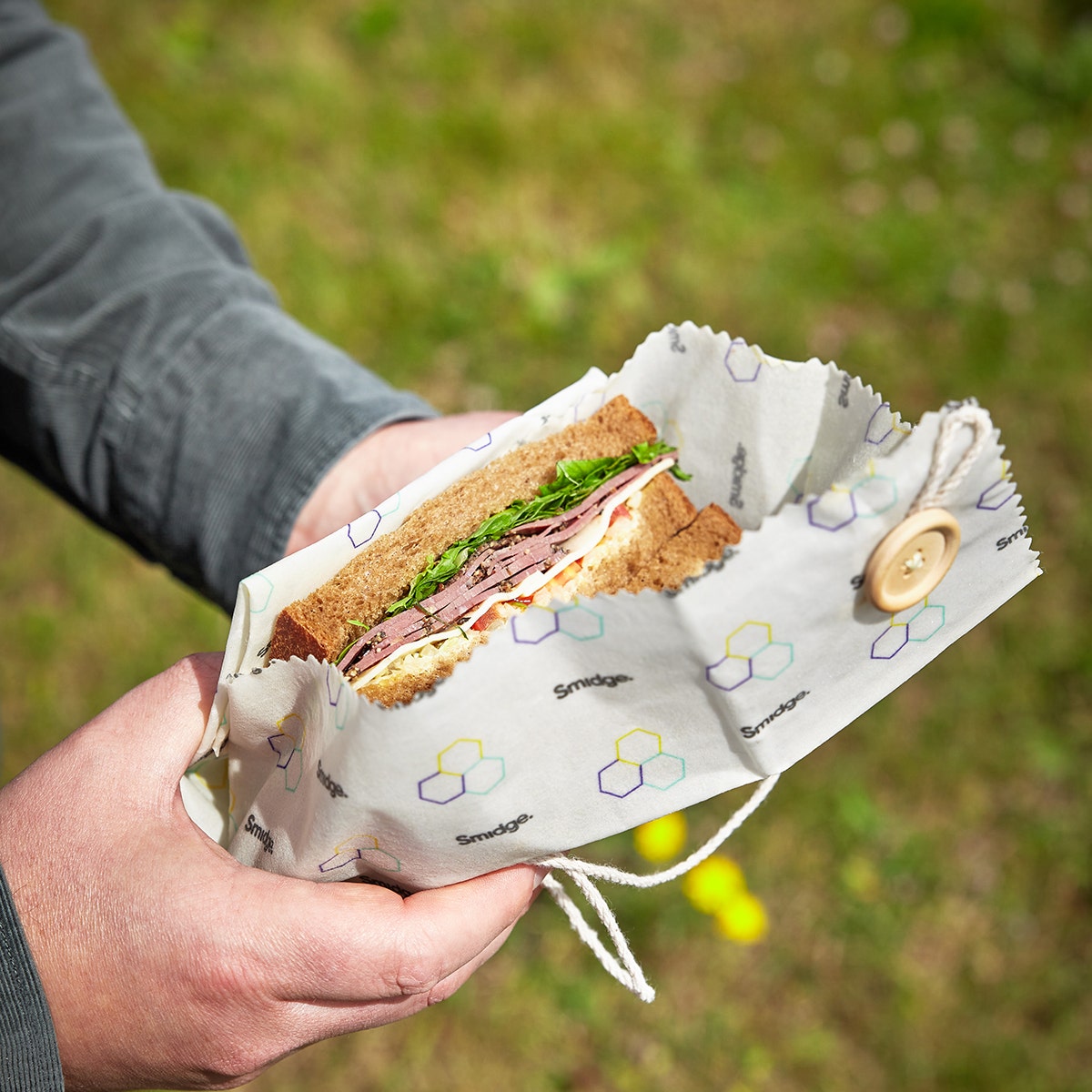 Title (Benefit Text & CTA)
Are you after a sustainable food storage solution which is natural, kind to the environment but also practical to use? This range of beeswax wraps is crafted from 100% organic materials – beeswax, cotton, Jojoba oil and tree resin – and the patterns are printed with soy ink.
Perfect for your leftovers, to cover bowls, wrap bread, cheese and all sorts of foods; you just need to use the warmth of your hands to soften the wax slightly and the eco food wrap will create that perfect seal.
Looking to clean your Smidge. Travel Cup Lid?
The anti-bacterial properties of the natural ingredients allow them to be used again and again. They can be simply washed in cool water and hung to dry. At any time you can easily top them up with our beeswax refresher pack!
While these products are fully reusable and will stay with you for a long time if care for, if you need to dispose of them, all you need to do is cut them up in strips and put them in your home compost bin.